Hey all, don't forget to help out Mandy in
picking a new domain name
! Remember, you're helping out a great blogger with each comment, so lets get to it! Also, the person who's suggestion gets picked will be receiving a free movie ticket! Who knows, you might be using it to check out one of these films coming out this week!
Shutter
- Based on a Thai thriller movie, Shutter explores what happens when a pair of newlyweds is involved in a terrible accident. They begin seeing distorted images and blurry things they can't explain in their pictures. Could it be that the girl involved in the accident is back for revenge?
How's it gonna do
- When you try to predict how well a movie like this will do, all you have to do is check the rating. This one is PG-13. That means that it will do really well since the teenage crowd can get into it. This is usually true for at least Friday evening. After that, the grosses usually drop off. An ok weekend for this one, but don't expect to see it breaking any records. This seems like a tired genre, but good enough for #3 this weekend.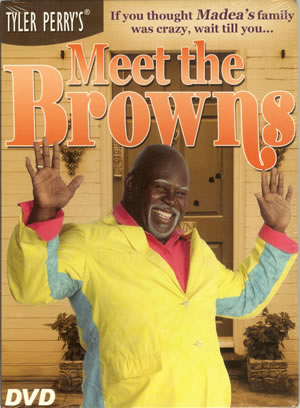 Tyler
Perry's Meet the Browns
- A romantic drama featuring the return of Madea to the big screen. A single mother living in Chicago, Brenda has been struggling for a long time now to make things work in her family, and trying to keep her kids off the streets. However, Brenda is laid off from her job, and receives word that the father she never knew has died. Not knowing what to do, Brenda brings her family to Georgia for the funeral, where they meet and try to get used to the crass, fun-loving Browns. Brenda also meets a new flame who might provide the turnaround she needs in her life.
How's it gonna do
- Another release this week that will appeal to a certain crowd, and usually draws very well. Tyler Perry is a master at bringing his acclaimed stage shows to the big screen, and having them translate really well. Not to mention that Madea is one of the craziest, funny characters I've ever seen in film. I expect this one to do very well, and will hit the #1 spot out of the movies that come out this week. I still expect a holdover from Horton to finish above it...
Drillbit Taylor
- Three high school students grow tired of being bullied, so they go out and hire a bodyguard to protect them. Drillbit Taylor, their bodyguard, poses as a teacher at their school in order to keep an eye on them. Co-written by Seth Rogan and produced by Judd Apatow.
How's it gonna do -
Well, you throw in the names Seth Rogan and Judd Apatow and you got a hit these days right? It only gets better with Owen Wilson, right? Not so sure about that, but I'm willing to give this one a shot. I still think that the others do better overall this weekend, but that is, of course, not saying that this is the worst movie this week. I think it is the second best quality of film, but won't perform the second best. Also... where did they come up with this name??
Did you see anything you'd want to see this weekend? I'm not particularly sure that any of these will do well, but be sure to check out
Fletch
for another opinion on these films!